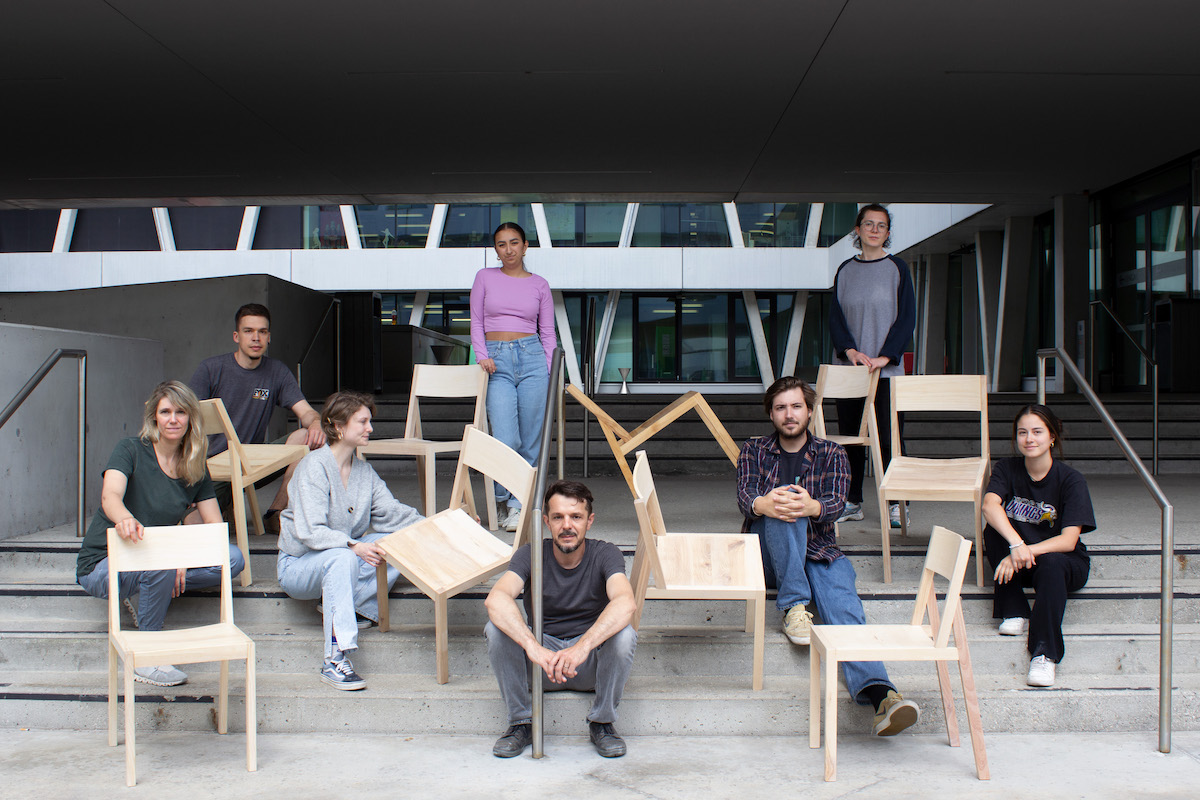 Led by engineer Robert Riesenhuber, the students of the New Design University worked on chair Delta (schmidinger möbelbau collection) in the course "Design, Craft & Material Culture". The design comes from Austrian Christian Steiner.
A timeless classic: In 1998 Delta was produced for the first time by the team around managing director Wolfgang Schmidinger in Bregenzerwald, shortly afterwards it was included in Jasper Morrison's "International Design Handbook" and exhibited in the Museum of Applied Arts in Cologne. Since 1999, form lovers have found the chair in numerous design exhibitions, publications and international specialist literature.
Typical for the works of designer Christian Steiner are functionality and reduction, whereby the apparent minimalism of his products is less style than attitude towards life. With a sensitive sense of essentiality, his goal is to omit the unnecessary. The results are simple, almost ascetic objects that are characterized by long aesthetic and functional durability (from "Designlandschaft Österreich" | Tulga Bayerle | 2006).
About the project: First the construction of the chair was analyzed and measured, then the students worked out the individual parts and built their own Delta. This way they learned to understand the statics, construction and as well as the successful design. Project management: Ing. Robert Riesenhuber (ATMO DESIGN – TECHNIK)
Foto-Credits: New Design University